The GDE team wants to help you find the horse you are looking for.
We have multiple European imports that arrived Summer 2019 and other domestic offerings we are currently producing.
Contact us for more information about Upcoming Sale Horses or to help you on your search for the most compatible partner.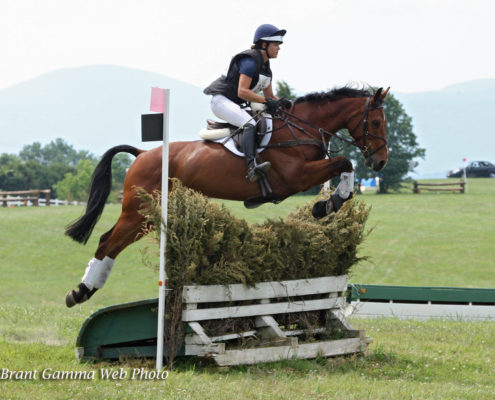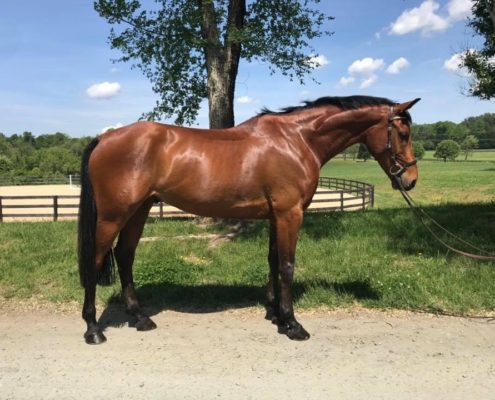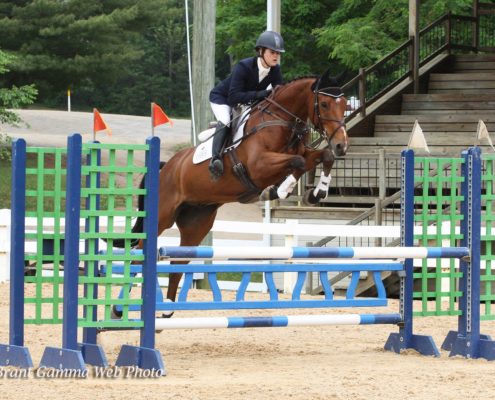 Critical Alliance – "Cosmo" is a 2011, 16.2 hand German bred gelding. Cosmo was imported from England in January 2019 where he had done a bit of hunting and show jumping. Since arriving in the States, Cosmo has been in the GDE program and is now Eventing at the Training level. He has come very far in his short amount of time here and has proven to be a competitive horse, including a 2nd place Novice finish at CDCTA. Cosmo has three lovely gaits and a powerful, scopey jump. Very brave on XC at all of the elements and has a powerful gallop. He would suit a variety of people including an Amateur looking for a competitive partner, an ambitious JR/YR or a professional. The GDE team cannot put a limit on Cosmo's potential and believe that he can go very far in the sport. Cosmo has a wonderful personality on the ground and is easy to handle. Passed a full PPE in January 2019 and has a full set of clean X-rays on file.
Priced in the lower to mid five figures and available upon inquiry.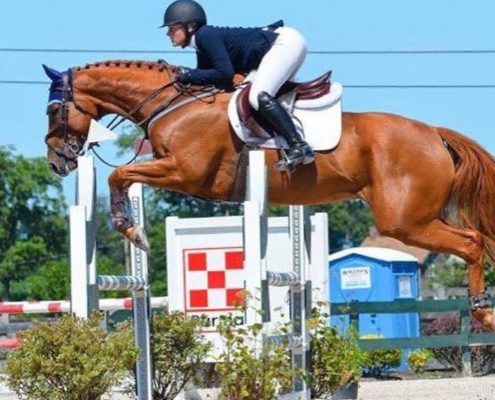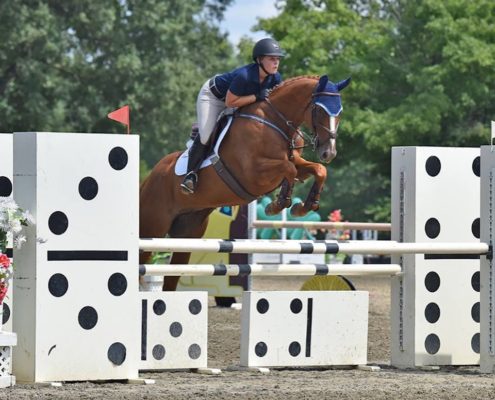 Battali – "Battali" is a 2011, 16.1 hand Thoroughbred gelding. Battali has a lot of experience in the Jumper world up to 1.20m with a Junior. He would suit someone looking to learn the ropes of Show Jumping. He has schooled XC and could learn to Event as well. He is a sound horse with good feet, a good mover and a very careful, scopey jumper. Batalli is very brave and willing to the fences, and will give his rider confidence in that sense.
Asking $30,000.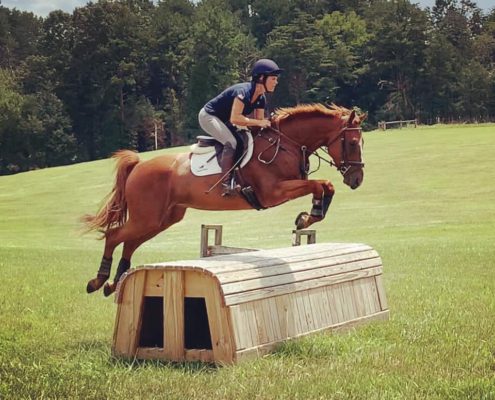 Kwibus – "Nick" is a 2015 16.1h KWPN gelding by F-One USA x Hors la Lois. Nick was imported from the Netherlands in June 2019 and has since been in training as well as competing at a YEH class and a Novice CT. Nick show jumped to 1m in Europe and has taken to the Eventing game very well since coming to the States. He is quite far along for a 4 year old and has a solid foundation, ready to take him in any direction. I think he has a lot of talent for this sport and he will aim for the YEH Championships this year. Nick will Event at Novice level the rest of the 2019 season if not sold. Quality mover and jumper, great brain. Very brave to the fences, not a spooky type. He's very trainable and physically solid, so he should be the type to move right along up the levels each season. Clean PPE in Europe with full set of X-rays available. 
Priced in the lower to mid five figures and available upon inquiry.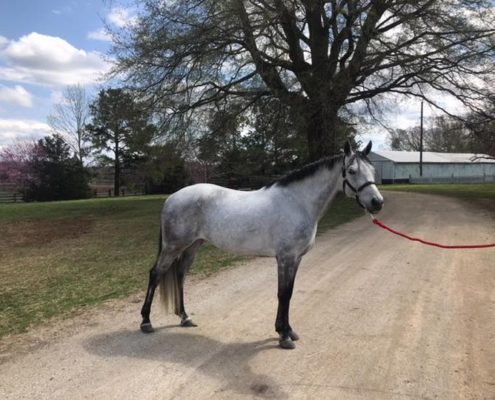 Brookside Dancing in the Dark – "Deedee" is a 2010, 14 hand Welsh Thoroughbred cross. Deedee has been to A rated shows competing in the 2'6 Hunters, as well as 2ft Eventing. She has schooled successfully up to Novice height. She has won combined tests at the Beginner Novice level scoring as well as a 27.8. She has been to Pony Club camp as well as rallies. Deedee could go in any direction with an ambitious kid wanting a competitive pony. No maintenance.
Asking $8,500.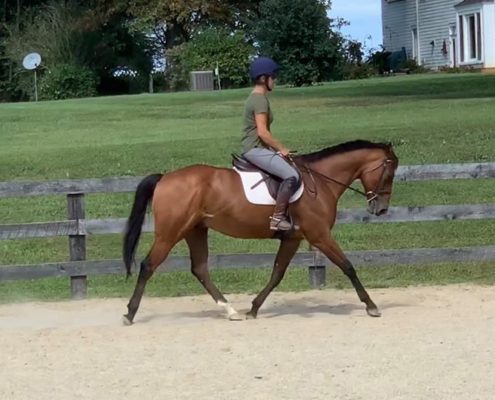 Teddy – "Teddy' is a 2013, 15 hand Quarter Horse gelding. Teddy is an uphill QH with a light build and a soft mouth. He is learning the basics of dressage and jumping. Teddy is green but very willing. Hacks out alone or in company. Sound with good feet. Teddy would suit a Junior or small adult looking for a fun partner and has potential to hunt, pony club, event, etc.  A great all rounder!
Asking $6,500.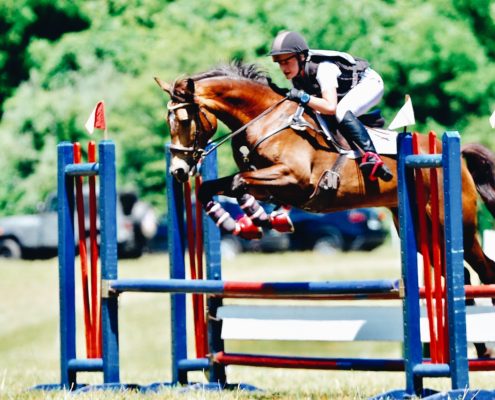 Vidalia – "Vid" is a 2014, 15.3 hand Connemara/Thoroughbred. Vid has Evented to Novice with her Junior owner and has a lot of talent for the sport. She is easy to handle on the ground and very willing to train. Would prefer a year lease with someone who is able to continue Vid's training and development. A fun project for the right person! Inquire for lease price.