The GDE team wants to help you find the horse you are looking for.
We have multiple European imports arriving Summer 2019 and other domestic offerings we are currently producing.
Contact us for more information about Upcoming Sale Horses or to help you on your search for the most compatible partner.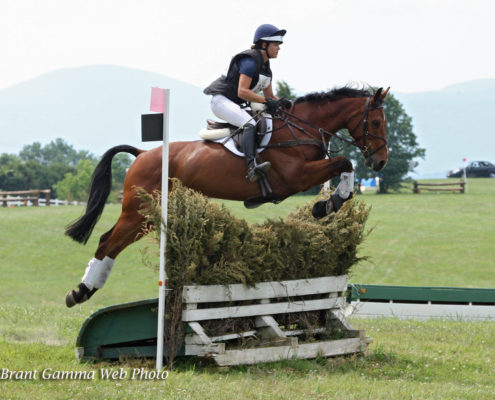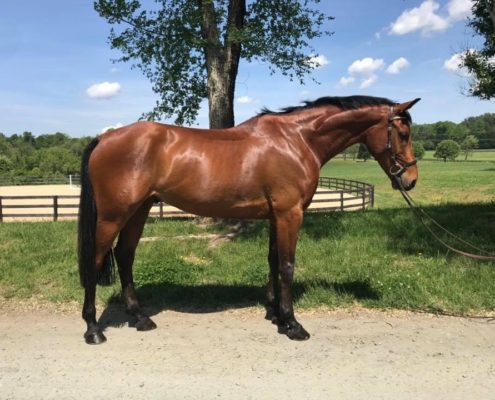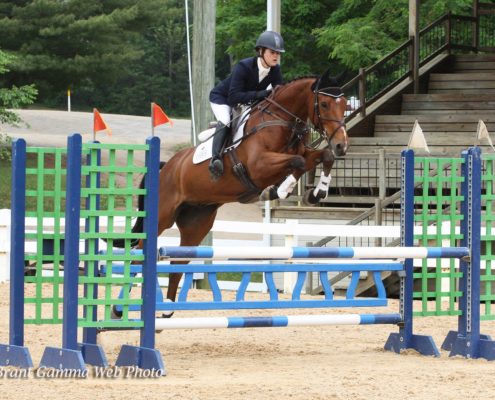 Critical Alliance – "Cosmo" is a 2011, 16.2 hand German bred gelding. Cosmo was imported from England in January 2019 where he had done a bit of hunting and show jumping. Since arriving in the States, Cosmo has been in the GDE program and is now Eventing at the Training level. He has come very far in his short amount of time here and has proven to be a competitive horse, including a 2nd place Novice finish at CDCTA. Cosmo has three lovely gaits and a powerful, scopey jump. Very brave on XC at all of the elements and has a powerful gallop. He would suit a variety of people including an Amateur looking for a competitive partner, an ambitious JR/YR or a professional. The GDE team cannot put a limit on Cosmo's potential and believe that he can go very far in the sport. Cosmo has a wonderful personality on the ground and is easy to handle. Passed a full PPE in January 2019 and has a full set of clean X-rays on file.  Video coming soon!
Priced in the lower to mid five figures and available upon inquiry.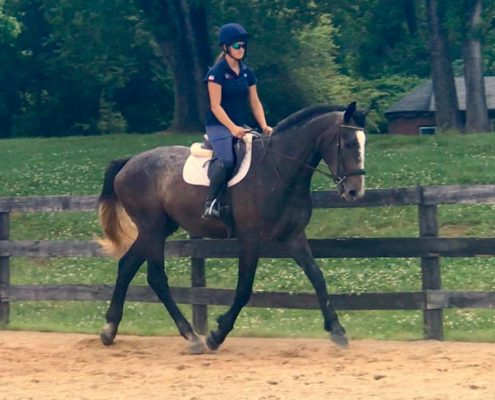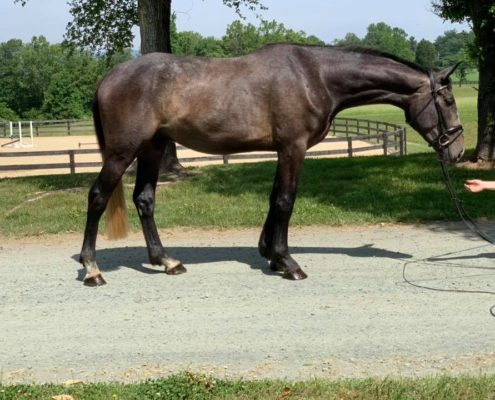 Irish Bob – "Bob" is a 2016, 17 hand gelding by a Dutch stallion and out of a 3/4 Thoroughbred 1/4 Percheron mare. He is started under saddle and confidently walks, trots, canters and jumps a small fence. Bob hacks out great in company and has been great on solo hacks as well. He has a super sweet nature and is a kind horse that tries very hard. He would suit anyone who is looking for a fun young horse to go any direction with. Bob could hunt, event, do dressage or hunters.. your choice! Very safe and straightforward. Bob is a barn favorite, sound, easy to handle, up to date on all routine care and currently barefoot. Asking $15,000.