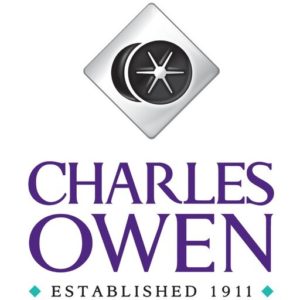 Charles Owen – It is so important to promote safety while riding and working around horses, and Charles Owen leads the field when it comes to improving technology and encouraging safer habits. Gabby wears her helmet for every ride, every time, as she has been taught to do since she was a young child. Kim Severson, who is a Charles Owen sponsored rider, as well as Gabby's long time mentor and trainer has always set an example when it comes to helmet safety. Gabby is excited to be able to share her knowledge about helmet safety and encourage the next generation of riders to be safe and wear a helmet that is certified to the highest standards available, just as all of the helmets made by Charles Owen are.. it's a no brainer!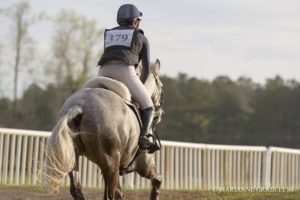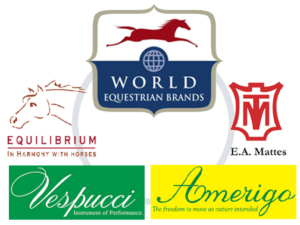 World Equestrian Brands – It is so inspiring for a global company to support a young professional like Gabby during this stage in her career. She is very grateful for this introductory level partnership and the support given to her at such a vital time. Gabby has been riding in Amerigo saddles since she began working with Kim Severson over ten years ago, and she truly believes that their saddles are the highest quality for both the comfort and performance of the horses and riders. It's no coincidence that along with Kim, both Nicola Wilson and Dirk Schrade whom Gabby worked for in Europe also find Amerigo to be their choice in saddles.  She has also used many of World Equestrian Brands' other products, such as Vespucci bridles and strap goods, Equilibrium boots and massage therapy, and EA Mattes Pads. All of their equipment is of the best quality and it is very exciting to represent a product that Gabby believes in entirely. We know that all of Gabby's horses have always felt their best while training and competing in their World Equestrian Brands equipment!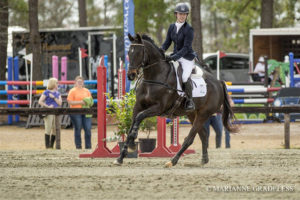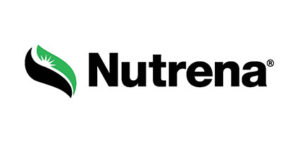 Nutrena– Gabby's horses are all on customized rations by Nutrena designed for their body score and level of work. She could not be happier with the way they are looking, performing and feeling. The Nutrena Pennfield Fibregized Omega has always been a staple in her program.  Combining it with their Empower Balance and Empower Boost supplemental feeds is the way to go for healthy Event horses.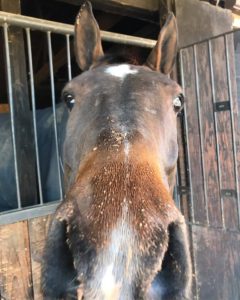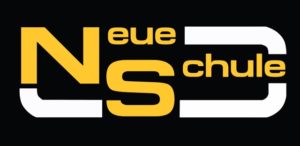 Neue Schule– When it comes to bits for Gabby's horses, she uses snaffles almost exclusively. Her goal is to keep things simple and comfortable for the horses and work thoughtfully through any training problems she may have, rather than trying to find an easy fix with a different bit. Neue Schule bits put the horses' comfort and anatomy first, and the technology that goes into the metal and shape of these bits is the best Gabby has ever seen. None of their bits are harsh and she has always had a great response while using them: happy, confident horses who are ready to work as a team!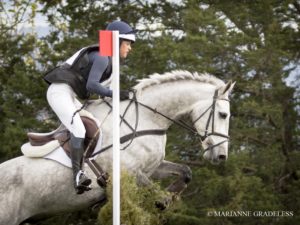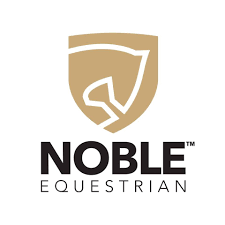 Noble Equestrian – Noble Equestrian is a fresh company in the market and is constantly growing, making the future of this partnership very bright! Their high quality clothing, gloves, boots and barn equipment stand up to the wear and tear of Gabby's lifestyle while being comfortable and stylish. Check out their line of products!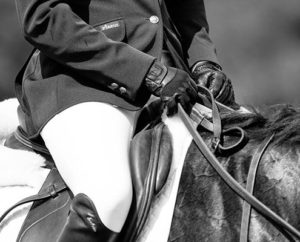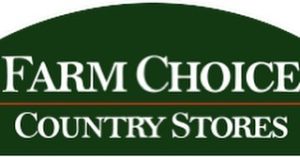 Farm Choice – Gabby is very honored for her partnership with Farm Choice Country Stores.  They provide her with all of her Nutrena Feeds and supplies for the horses and barn.  They are a family run operation and have two locations in Harrisonburg and Staunton.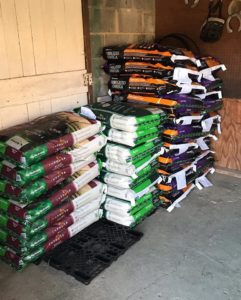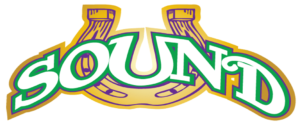 Sound Hoof Conditioner – GDE is excited to welcome our newest sponsor, Sound Hoof Conditioner! Our farrier Jeremy Fox got us set up to keep our horses feet the best they can be, added bonus it smells SO fantastic! Contact us to find out where to get your own!