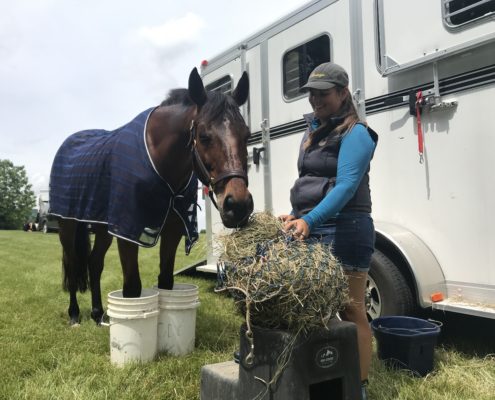 Jordan Kelly, Head Groom – Jordan is GDE's 24 year old Head Groom. Jordan gained a late start to the industry, with beginning lessons and her first working student position in her home state of Washington at the age of 17, but she hasn't stopped since. At 19, she pursued a full time position in Alabama and after one year, moved to a position with Erin Sylvester Eventing, seeking to expand her knowledge. After a couple of months in Aiken and almost a year in Cochranville, PA, Eventing between Beginner Novice and Novice on a care-leased mount, Jordan decided to move back to Seattle to reevaluate her goals in the equine industry. She spent 2016-late 2018 in Seattle working at a small lesson facility and an active Area VII Eventing barn, competing any horse she could.  Jordan then decided she missed the East Coast and was ready to pursue a path more focused on grooming. Jordan has fallen in love with the Charlottesville area and grew from a working student with the GDE team to Head Groom.  She hopes to learn from all opportunities (in and out of the tack) as they come. In April 2019, Gabby helped Jordan find her 2011 OTTB, Mojo Rojo. They're in no rush as a team and Jordan has been enjoying Gabby's guidance bringing Mojo along, both agreeing that he shows a lot of potential for his future!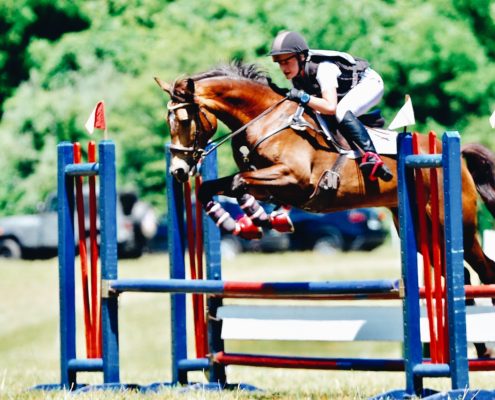 Lulu Malinoski, Working Student – Lulu is a part time working student from Richmond, Virginia whom Gabby has known for many years through Deep Run Pony Club. She has been riding for 10 years and enjoys the process of bringing horses along from the ground up. She has competed up to the Novice level, and currently owns a 5 year old Connemara/TB cross, Vidalia. She has goals of someday riding and training professionally. Lulu joined GDE in August 2019 and worked for the month before starting her Junior year of high school. Lulu plans to return during breaks and beginning Summer 2020 hopes to join the GDE team full time and complete her Senior year online. Lulu is a hard worker with a big obsession of Limeade and is a joy to have as a part of the team.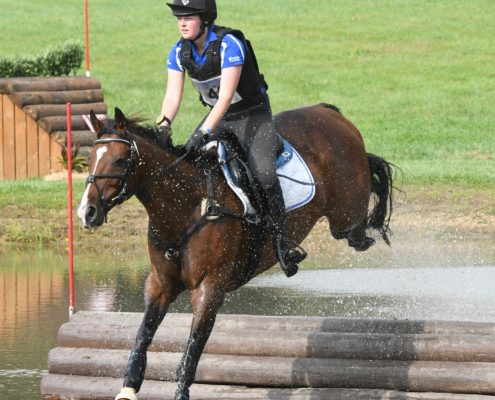 Alex Kapsner, Full Time Working Student – Alex is a 21 year old working student from Boyceville, Wisconsin.  She started trail riding around the farm at age 10 and then started to pursue Eventing two years later after a neighbor gifted her family a retiring Event horse named Dude.  Alex has since gotten her HB in Pony Club and competed up to Training Level with her OTTB, Fitzgerald.  She also played polo while attending UW-Madison.  Alex spent the majority of the year working for her local vet, where she gained more knowledge about in-depth horse care.  She joined the GDE team from Wisconsin in September 2019 and we are excited to welcome her! Alex is looking forward to further her equine education with GDE and hopes to pursue a career in the equine industry!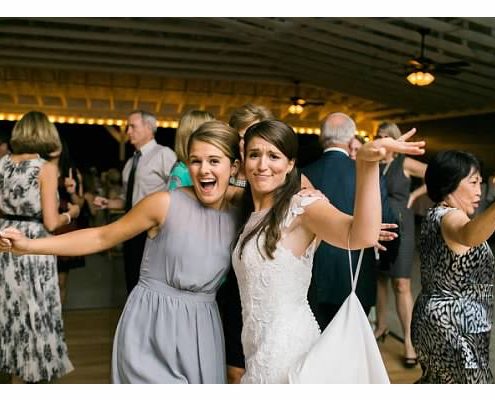 Hannah Wynnyk, Website Design – Hannah and Gabby have been friends for years, brought together by horses, and she spends her GDE time managing the website, designing logos and merchandise and always offers moral support. Hannah Evented through the lower levels very briefly when she was younger and then she redirected her riding to Dressage and competed her Hanoverian mare, Rhumba, through Fourth Level while emphasizing a strong focus on training at home.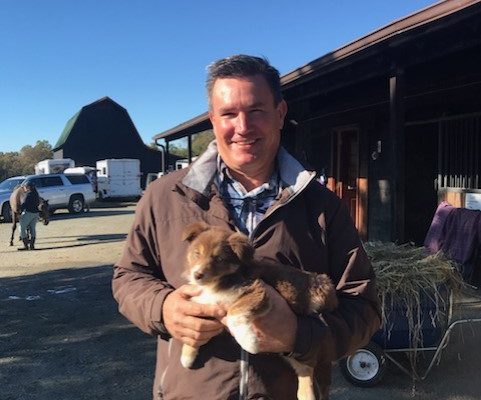 Dr. Keith Brady, DVM – Dr. Brady has been a part of Gabby's team since she began riding with Kim Severson and has been a great mentor and invaluable resource to her as she grows her GDE career.  He is a graduate of Virginia-Maryland Regional College of Veterinary Medicine. He began his veterinary career in Charlottesville, Virginia, focusing on equine lameness and reproduction. In 2002, Keith co-founded Old Dominion Equine Associates, a practice that has become a well-respected veterinary group.  Dr. Brady is a FEI accredited veterinarian with emphasis on pre-purchase exams and lameness. He has treated horses at numerous international competitions including: The National Horse Show at Madison Square Gardens in New York (1996-2001), The Asian Games in Guangzhou, China (2010), Pardubice CCI*** in the Czech Republic (2011), and the 2012 Olympic Games, London, England. He is also experienced in issues regarding the international movement of horses.