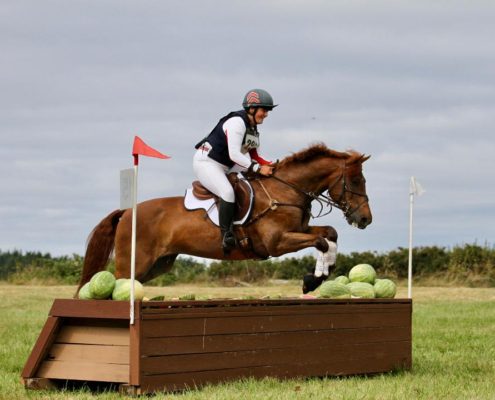 Jordan Kelly, Full-Time Working Student – Jordan is GDE's 23 year old working student. Jordan gained a late start to the industry, with beginning lessons and her first WS position in her home state of Washington at the age of 17, but hasn't stopped since. At 19, she pursued a full time position in Alabama and after one year, moved to a position with Erin Sylvester Eventing, seeking to expand her knowledge. After a couple of months in Aiken and almost a year in Cochranville, PA, Eventing between Beginner Novice and Novice on a care-leased mount, Jordan decided to move back to Seattle to reevaluate her goals in the equine industry. She spent 2016-late 2018 in Seattle working at a small lesson facility and an active Area VII Eventing barn, competing any horse she could.  Jordan then decided she missed the East Coast and was ready to pursue a path more focused on grooming. Jordan has fallen in love with the Charlottesville area and is looking forward to growing with the GDE team.  She hopes to learn from all opportunities (in and out of the tack) as they come. In her spare time, she enjoys hikes with her dog, Captain and has a slight obsession with anything Marvel related!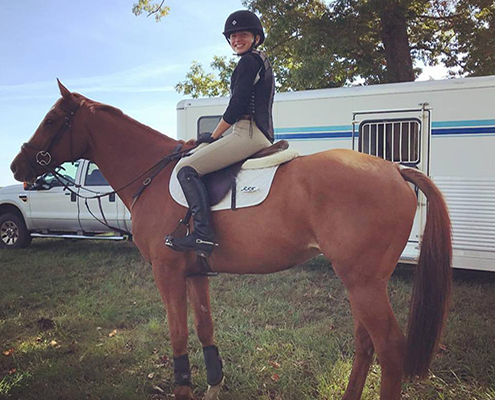 Anna Mininger, Working Student – Anna started as a part-time working student for Team GDE at the beginning of 2016 in order to accumulate hours in the saddle and improve her riding skills.  As a high school student, Anna is able to assist Gabby with the daily operations of Gabby Dickerson Eventing while continuing to gain experience in her riding and equine care and travel to competitions.  Anna is now leasing Tigger, a 2006 Thoroughbred gelding and she completed her first Beginner Novice event.  She looks forward to competing Tigger through 2018 while continuing to work for GDE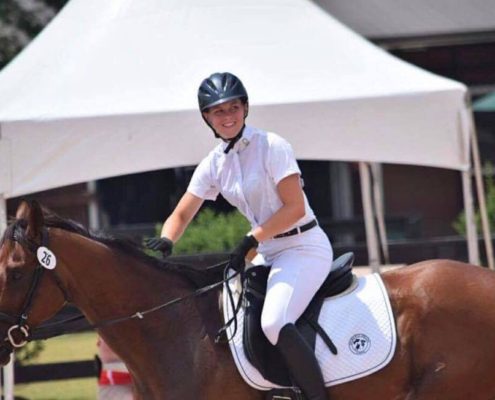 Kathryn Gay, Working Student – Kat just finished her first year at Averett University, majoring in Equine Studies with a concentration in Eventing.  She began Eventing five years ago and has been in love with the sport ever since.  Kat has gone up the levels with her two off the track Throroughbreds, Cue and Hotch.  She is excited to be a part of something bigger and to be able to work with the GDE team over the 2019 Summer.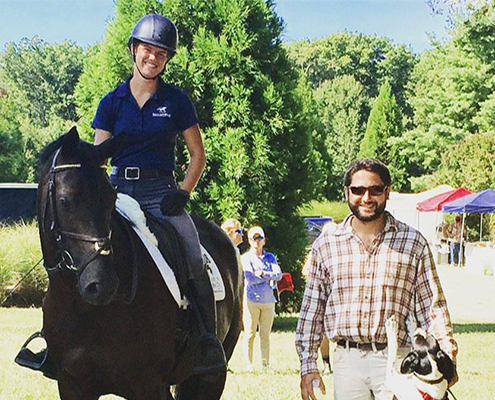 Nico Ientile – Nico is Gabby's number one supporter, chief jump builder, horse show breakfast maker and Dexter wrangler!  Gabby has managed to get Nico on a horse one time so far and hopes to expand that area of expertise!  Nico is a carpenter by trade, which makes him incredibly handy around the barn and ensures he loves the outdoors as much as the other teammates of GDE.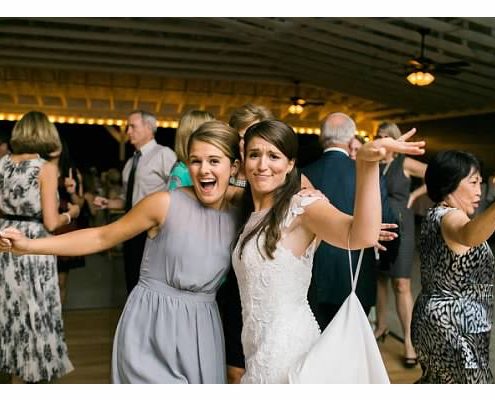 Hannah Wynnyk, Website Design – Hannah and Gabby have been friends for years, brought together by horses, and she spends her GDE time managing the website, designing logos and merchandise and always offers moral support.  Although Hannah evented very briefly when she was younger, she now has a Hanoverian mare, Rhumba, that she competed through Fourth Level dressage and continues to train locally through the upper levels.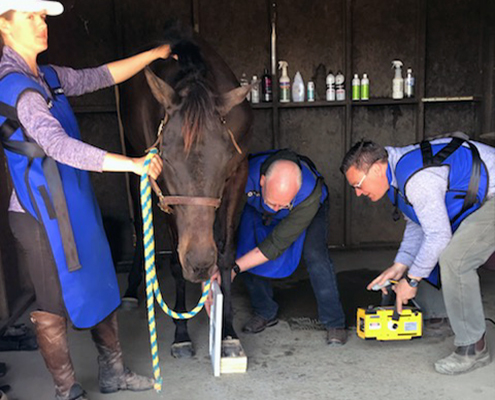 Dr. Keith Brady, DVM – Dr. Brady has been a part of Gabby's team since she began riding with Kim Severson and has been a great mentor and invaluable resource to her as she grows her GDE career.  He is a graduate of Virginia-Maryland Regional College of Veterinary Medicine. He began his veterinary career in Charlottesville, Virginia, focusing on equine lameness and reproduction. In 2002, Keith co-founded Old Dominion Equine Associates, a practice that has become a well-respected veterinary group.  Dr. Brady is a FEI accredited veterinarian with emphasis on pre-purchase exams and lameness. He has treated horses at numerous international competitions including: The National Horse Show at Madison Square Gardens in New York (1996-2001), The Asian Games in Guangzhou, China (2010), Pardubice CCI*** in the Czech Republic (2011), and the 2012 Olympic Games, London, England. He is also experienced in issues regarding the international movement of horses.